Get access to all our reports for $50/mo
Read about the latest in the private markets and join a growing community.
Valuation Model

Expert Interviews

Founders, funding
Get Access
Can you give me an overview of the web3 music space?
1. An overview of what are the top music related companies in Web3 (Sound, Royal, etc). 2. How do they compare to each other in terms of product and functionality? 3. What are the metrics and user count? 4. How are they incorporating Web3 (Nfts, defi, etc) to drive value to users and artists? 5. Anything else interesting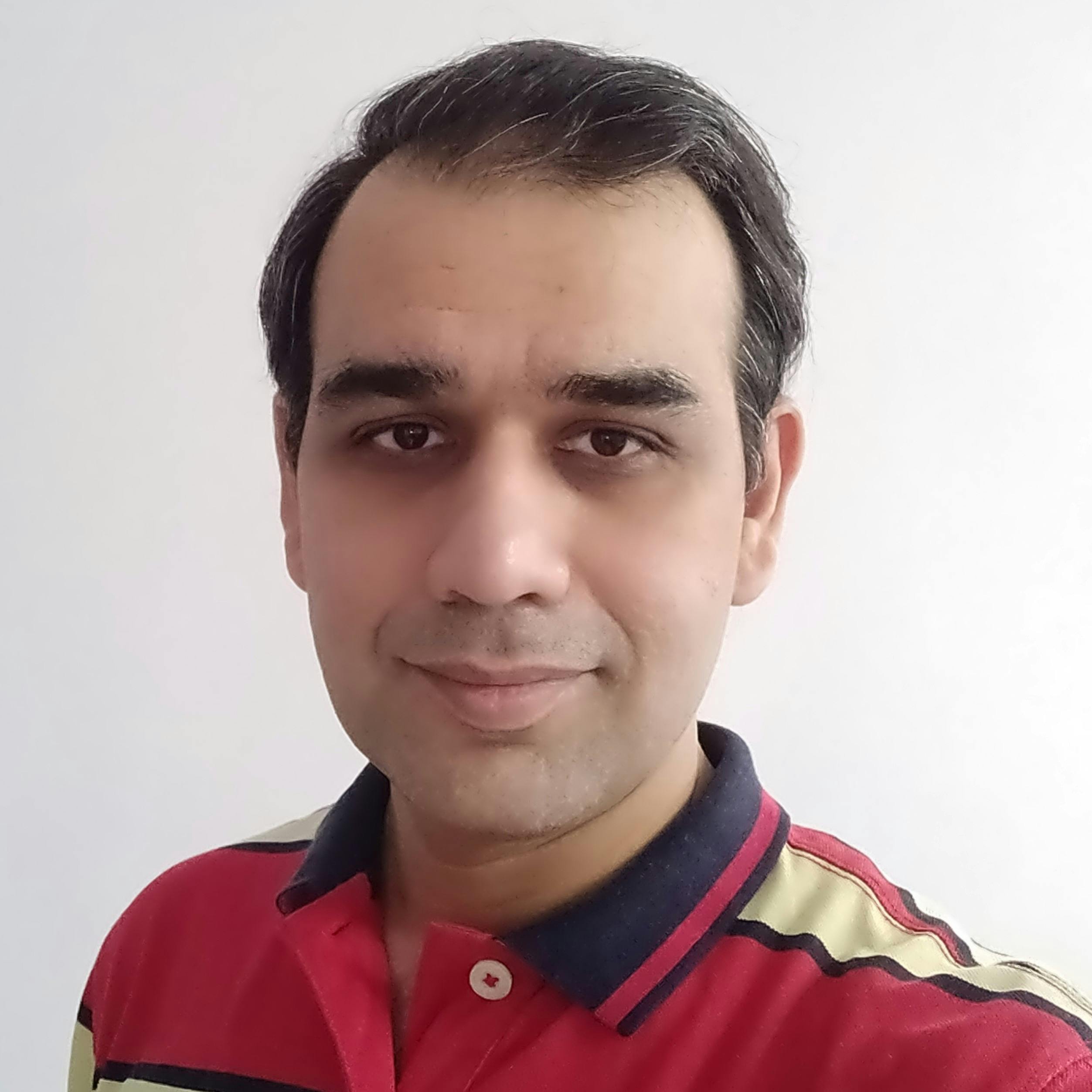 The NFT market grew exponentially in 2021, with trading volume growing to $25B from $100M in 2020. But the Web 3.0 audio market is at a very early stage, with $83M of primary sales of music NFTs in 2021. This opportunity fueled the rise of startups that extend the NFT and blockchain-based products to digital audio content and musicians. These Web 3.0 audio startups can be categorized into 4 buckets:
NFT marketplaces
Streaming
Metaverse 
Artist utilities
NFT marketplaces
These marketplaces are unbundling OpenSea by providing musician-specific tools and features apart from buying/selling of NFTs. They offer one or more of these three features - Buying/selling digital audio, fan engagement, and owning music rights.
Audio sales
Artists sell digital audio as NFTs directly to buyers, taking out the intermediaries such as music labels, publishers, and streaming services. Apart from audio tracks, artists also bundle perks for buyers such as concert tickets, exclusive album art, community access, and digital/physical merchandise.
This is a competitive space already, with many VC-backed startups. Two key companies here are Catalog and Pianity. General-purpose NFT marketplaces such as OpenSea and Nifty Gateway also have music NFT collections.
Catalog
Features: Artists upload their music for free to sell it as NFTs and get 100% of sales minus the gas fee. Artists also set their share in the secondary sales of their NFTs. This means musicians get royalties from the sale of their music perpetually and transparently, which is not possible on Web 2.0 platforms. It is built on the Zora NFT marketplace protocol, with the audio, album art, and metadata stored decentrally on IPFS nodes. Currently, Catalog is not taking any cut from NFT sales.
Key metrics: It has 351 artists who have minted 1255 tracks as NFTs. Since its launch, 804 NFTs have been sold for $2.9M. 
Funds raised: $2.2M from the likes of 1Confirmation and Delphi Digital.
Pianity
Features: An NFT marketplace built on Arweave distributed storage. Artists upload their songs for free, mint songs as NFTs, and release them in limited editions, ranging from 1 to 1000, building scarcity. It also has a secondary marketplace where buyers can sell their NFTs, without going to other NFT marketplaces. Pianity takes a 20% cut from NFT sales. It is drawing in new users by sharing 50% of its earnings with active users every week, based on the size of their NFT collections.
Key metrics: It has 20,000 users, minted over 500 songs, sold 11,000 NFTs, and generated $1.9M in NFT sales.
Funds raised: It has raised $6.5M from Arweave, LongHash Ventures, ArkStream Capital, and others.
Fan engagement
These marketplaces go beyond buying/selling audio and use NFT/blockchain to provide artists new ways to engage with fans and monetize the engagement rather than the music tracks.
Sound.xyz 
Features: Artists release their new songs on Sound.xyz with a limited supply of NFTs tagged with these songs. Users buy these NFTs to become part of the song's listening party. They get the right to comment at a certain moment in the song and may also receive other benefits such as concert tickets and exclusive album art. This enables artists to monetize new songs directly through their fanbase. Sound.xyz runs on the Ethereum blockchain, with the music stored through a decentralized storage provider IPFS. Sound.xyz is currently not charging artists anything. 
Key metrics: Sound.xyz has 103 artists who have minted 7819 NFTs, purchased by 1344 buyers with a trading volume of $10.1M since launch.
Funds raised: It has raised $5M from a16z, Weekend Fund, Scalar Capital, and others.
YellowHeart
Features: It releases tickets for virtual and physical events as NFTs minted on the Ethereum blockchain. Event managers/artists get a dashboard to launch event tickets, analyze ticket sales, connect with attendees, and manage ticket sales. They can put price ceilings on resale, fix the artist's share from the resale of tickets, and restrict who can buy in resale. Users can buy NFTs through fiat, cryptocurrencies, or credit cards. Buyers also get access to exclusive private events, after-event parties, and merchandise. YellowHeart monetizes by taking a cut from ticket sales and resales. YellowHeart also has a music NFT marketplace, like Catalog/Pianity which released the first NFT music album by Kings of Leon that made $2M.
Funds raised: It has raised $7M from Live Nation Entertainment, Polygon, and others.
Music rights
Using these platforms, artists can sell fractional copyrights to their digital music. The buyers get money from the future royalties of the songs based on their ownership rights, and artists get upfront payment to fund their projects.
Royal
Features: Royal gives buyers partial ownership of a song's digital streaming rights through NFTs. Each song has NFTs in different tiers, based on what percentage of the song's ownership a buyer gets. By buying these NFTs, the buyers get royalty payments in the future, pro-rated to their ownership of the song's rights. Once the royalties start accruing by streaming on digital platforms such as Spotify and Apple Music, Royal notifies the users to claim their royalty. These NFTs can also be sold on other marketplaces, which transfer ownership rights to the new buyers. 
Key metrics: Royal has 4054 users and has facilitated $1.42M worth of transactions. 
Funds raised: Royal is one of the most well-funded companies in the Web 3.0 audio space with $71M raised from a16z, Coinbase Ventures, Founders Fund, The Chainsmokers, and others.
Vezt 
Features: Vezt doesn't use NFTs for selling music rights. Artists release a song's rights as an Initial Song Offering (ISO). The artists decide the ISO date, what percentage of rights they want to offer, and the money they want to raise. Once buyers buy these rights, the artist is paid upfront and the information is encoded onto the Vezt blockchain. Vezt collects royalties from different aggregators and performing rights organizations to distribute to buyers. 
Funds raised: Vezt has raised $2.4M from BDMI and Pangea Blockchain Fund. 
Streaming
Streaming platforms allow artists to upload music that listeners can stream, like SoundCloud and Spotify. However, they take out the intermediaries such as publishers, streaming services, and music labels by enabling listeners to directly pay the artists.
Audius 
Features: Audius is one of the leading Web 3.0 streaming platforms built on Ethereum Blockchain with its own token, AUDIO. Users pay for the AUDIO tokens or earn them by listening to music. When they stream a song, their wallet pays out a fraction of an AUDIO token directly to the artist. Audius hosts the music in decentralized storage across various nodes in the network. Like other streaming services, it has a simple signup process for listeners and artists to attract the non-crypto audience. Audius is onboarding new artists by offering bonus AUDIO token allocations. It pays 90% of revenue to artists, with the rest going to node operators. It aims to monetize by selling its stockpile of AUDIO tokens in the future.
Key metrics: Currently, AUDIO has a market cap of $678M with 25,628 holders.
Funds raised: It has raised $13.5M from General Catalyst, Coinbase Ventures and others. 
Metaverse
It's an emerging space in the Web 3.0 audio ecosystem where companies are leveraging mixed reality, NFTs, and motion sensing to create immersive live music experiences inside metaverse that include lifelike performances, artists, and fans engagement, and artists selling concert-based merchandise.
Ristband 
Features: It is a virtual concert platform built on top of Unreal Engine and aims to make it easy for artists to hold and make money from virtual concerts. It is building a metaverse dedicated to virtual concerts, like Decentraland, where fans can explore different live shows, join their friends and attend the concerts using VR/computers/mobiles. It's still in the Alpha version, with plans to release the beta version next year. 
Funds raised: Ristband got an 'Epic MegaGrant' from Epic Games recently. 
Stage11 
Features: It is a French startup that's working with artists such as Snoop Dogg, David Guetta, and Akon to create immersive metaverse music experiences. It is using motion-sensing technologies to create 3D avatars of artists that will have their own musical worlds on its platform where fans experience lifelike concerts, interact with artists and other fans, and buy merchandise. 
Funds raised: It has raised $5.8M from Otium Capital and Ariane Capital. 
Artist Utilities
Web 3.0 and NFTs can be difficult for artists who are not tech-savvy. These startups offer no-code tools to help artists navigate through the complexities of Web 3.0.
Manifold 
Features: It's a no-code tool that enables creators to mint visual and audio NFTs. Generally, artists mint NFTs using a smart contract provided by the same marketplace that is selling their NFT. In this case, only the marketplaces have true ownership over the contract. Manifold aims to change it through a no-code creator studio that can mint NFTs compatible with popular marketplaces such as OpenSea, Rarible, Nifty Gateway, and more for free (except Ethereum gas fee). The creators fully own these NFTs. 
Key metrics: 1000+ NFTs have been minted on Manifold
Funds raised: Manifold has raised $8M from a16z and Initialized Capital.
Nft.kred 
Features: It enables artists and other companies to create white-label NFT marketplaces with payments, different blockchain networks, batch minting, and timed drops without any coding requirements. It has SaaS-style monthly pricing with options of self-service and managed services. 
Funds raised: Nft.kred hasn't raised any money
TAM Expansion
There are a few strong tailwinds that are driving the case for music NFTs.
Streaming platforms such as Spotify and Apple Music generate 84% of the music industry revenue of $26B. But many artists on these platforms find it difficult to make money. On Spotify, out of 472,000 active artists (10+ tracks and 1000+ monthly listeners), only 7800 (1.6%) make more than $100,000 annually. One of the key issues is the share of different entities such as publishers, music labels, and streaming platforms. NFT-based marketplaces have the promise of improving artists' monetization by removing the intermediaries and letting the users pay the artists directly. 
Sustained VC investments in crypto
There's been an exponential increase in crypto-focused funds in the last 12 months. For instance, a16z raised $2.2B for its crypto fund and is raising another $4.5B for the next round, Katie Haun (formerly a16z) raised a $1.5B crypto fund, and Coinbase launched a $2.5B VC fund. In 2021, VCs invested $25.2B in blockchain startups. This works well for the emerging Web 3.0 audio startups. 
Popular artists are experimenting with Web 3.0
Many popular artists are releasing NFTs of their music, drawing more users to NFT platforms. Kings of Leon, 3LAU, Mike Shinoda (Linkin Park), Snoop Dogg, and Grimes are some of the big names that have experimented with NFT/blockchain-based releases of their songs. 
Risks
There are a few headwinds that can impact the Web 3.0 music industry.
NFTs have an uncertain regulatory environment that can impact mass adoption. The US SEC recently started an investigation to check if NFTs are utilized to raise money like traditional securities. While SEC doesn't regulate NFTs like securities, it has hinted that it could be a possibility. Furthermore, it is possible that some or all marketplaces trading these NFTs will be considered security exchanges. Such developments can add a significant compliance burden on NFT platforms and hit the brakes on their growth.
Even though many artists are experimenting with Web 3.0 and have done well-executed NFT projects, there are also projects that have gone poorly. Artists may have chosen the wrong partners or over-promised and under-delivered on a project. There is still a lot of uncertainty in the artist community about the right playbook to execute NFT projects so that they don't come across as inauthentic or ripping off their fans. 
Ownership and rights issues
There are many unanswered questions about the licensing and ownership of music NFTs. For instance, when an audio piece owned as an NFT is used for a TV commercial, how is the royalty distributed? Similarly, when a fan buys an NFT, how does the ownership or licensing rights of the music piece change in the analog world? Some of these issues have an impact on how much money NFT holders can make and a lack of clarity can hurt wider adoption.
Appendix