Get access to all our reports for $50/mo
Read about the latest in the private markets and join a growing community.
Valuation Model

Expert Interviews

Founders, funding
Get Access
How is Animoca Brands doing as of April 2022?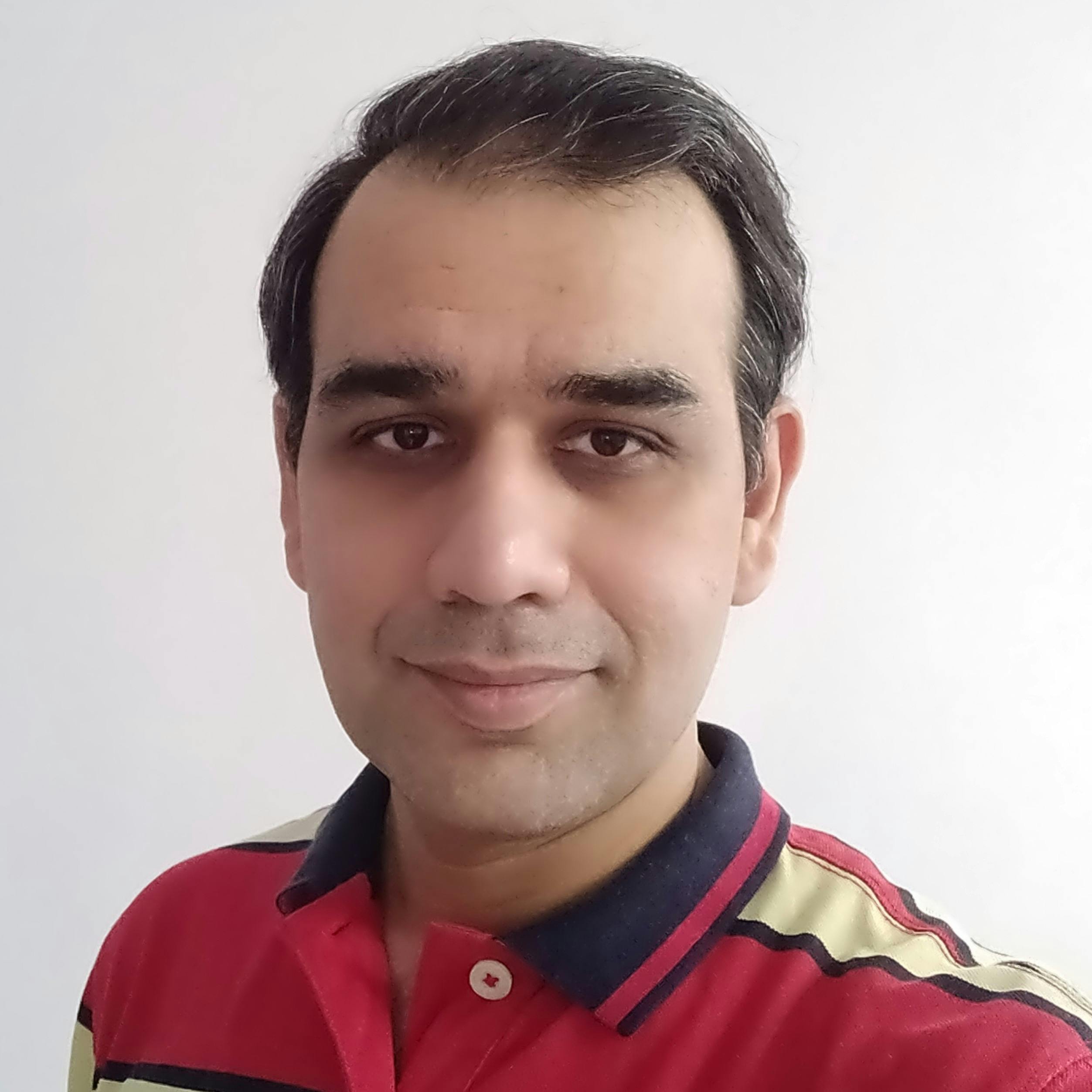 Animoca Brands is a Hong Kong-based game publishing and VC firm that owns and invests in NFT-related businesses. 
Revenue
Animoca Brands made $670M from January to September in 2021, 18X of the $38M it made from January to October in 2020. This rapid increase in revenue is driven by the exponential growth of the NFT ecosystem with transaction volumes reaching $25B in 2021 from $100M in 2020. 
Animoca Brands makes money in two ways. It charges commission on in-app transactions when users buy digital goods. It made $140M from this revenue stream in 2021 ($26.3M in 2020). Also, it made $529.6M from gains in investments and digital assets ($11.7M in 2020).
Animoca Brands has raised $604M and is valued at $5B in January 2022. Its valuation has increased 5X in just six months when it raised $138M in July 2021 at a valuation of $1B.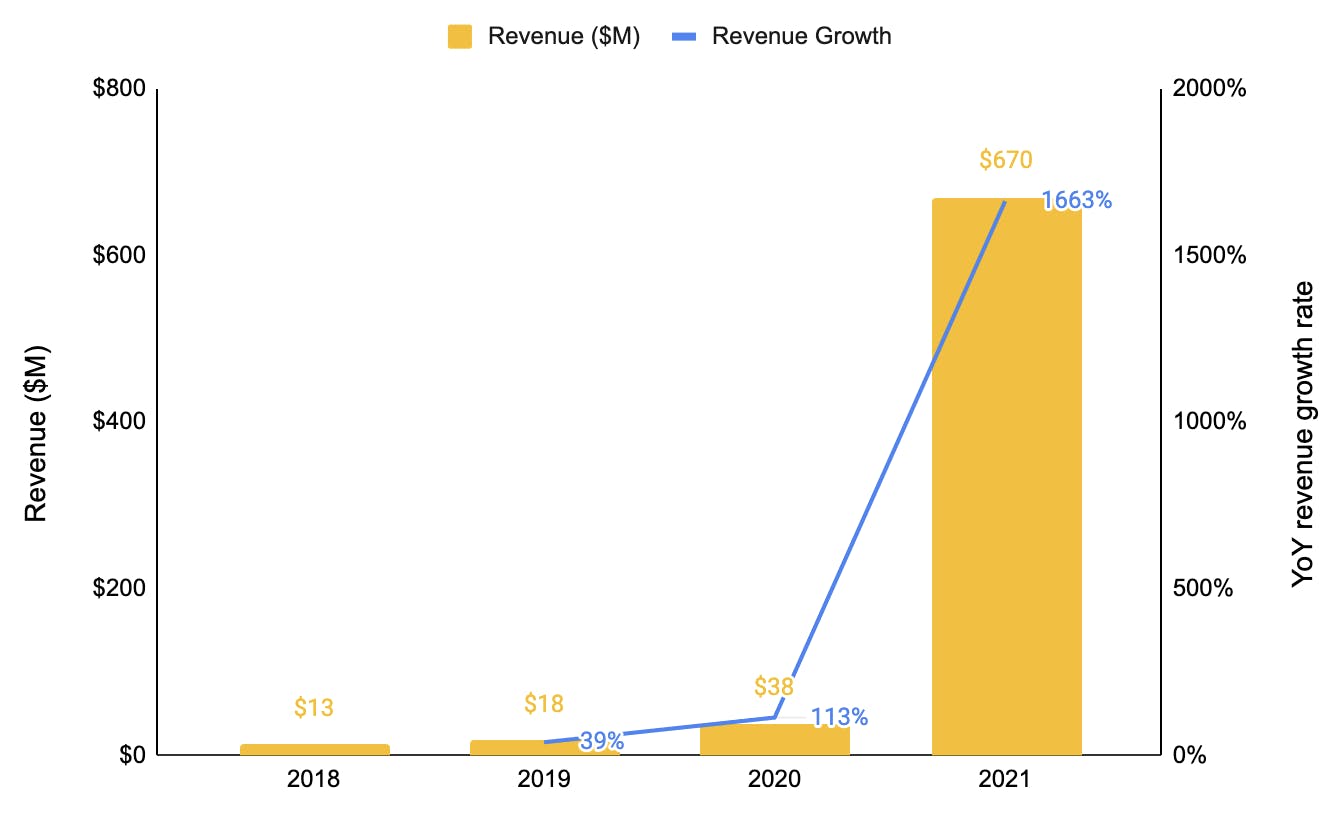 Product
Animoca Brands started as an independent mobile game development company in 2011. It found an early wedge into the Web 3.0 ecosystem by investing in Dapper Labs (formerly Axiom Zen), maker of CryptoKitties, one of the first popular blockchain games. 
With the success of CryptoKitties, Animoca Brands went all-in on the NFT-based blockchain games, acquiring Pixowl in 2018 that made virtual world game Sandbox and investing in Sky Mavis (2019), maker of popular blockchain game Axie Infinity. NFTs found a natural fit with gamers as they were used to buying and selling in-game virtual goods (traditional games sold ~$50B of virtual goods in 2019). 
Animoca Brands is betting on a future where the internet will become decentralized through public blockchains and people will be used to owning the rights to their digital assets and data through NFTs. For this bet to come true, two things need to happen:
Virtual worlds (metaverse) need to become more popular.
NFTs, the unit of transaction in metaverse, should appeal to people beyond gamers and early adopters to fuel metaverse economy. NFTs' value is linked to the network effects in its ecosystem. The more people who come and use the ecosystem, the more valuable the ecosystem will be and the more valuable the NFT becomes. 
To drive this, Animoca Brands is acquiring companies, investing as a VC in early-stage NFT-related companies, and bringing popular brands/IPs to blockchain.
Animoca Brands has acquired 16 companies since 2018. Most of these are gaming studios or digital collectible companies that Animoca Brands pivoted to blockchain as a part of its gaming ecosystem. 
For instance, Sandbox was a user-generated virtual world game that Animoca Brands acquired in 2018 by buying its maker Pixowl, and transformed to the Ethereum blockchain. Sandbox is similar to Minecraft and Roblox where players build structures and buy digital goods. But in Sandbox they get to own their creations as NFTs. It has a utility token, SAND that players purchase to participate in the game. SAND has a market cap of ~$3.1B.
Another example is Quidd, a digital collectibles marketplace that predates NFTs. It has license partnerships with over 325 global brands such as Disney, Marvel, and NBA, which Animoca Brands is leveraging to attract more creators to NFT marketplaces. 
Animoca Brands has invested in over 150 companies in Blockchain gaming, marketplaces, 3D worlds, and infrastructure, with 85 of those made in 2021. A few of its highest return investments are blockchain gaming companies Dapper Labs (valued at $7.6B) and Sky Mavis ($3B), NFT marketplace OpenSea ($13.3B), and crypto wallet MetaMask (parent company valued at $7B). 
It is investing not only in consumer-facing apps but also in infrastructure that builds network effects for NFTs. For instance, it is a validator for blockchains (Flow and Huobi), DeFi projects (Lightnet and CoinWind), and network interoperability utilities (Hashport).
Animoca Brands holds ~$16B worth of tokens on its balance sheet in the form of tokens from games it owns (REVV, SAND, GMEE, and TOWER) and tokens of companies where it has invested, such as AXS and FLOW. The daily trading volume of Animoca Brands portfolio tokens is ~$1.7B.
Brands/IP are crucial in driving more players to games, with 30% of top grossing games in the US based on third-party IPs. Animoca Brands has licensing arrangements with popular brands such as MotoGP, Adidas, Major League Baseball, Disney, Atari, and WWE that it leverages for its owned games and invested companies.
For instance, it partnered with major brands such as Adidas, Atari, The Smurfs, and The Walking Dead for its virtual world game Sandbox. The virtual land parcels around the land owned by these brands were sold at a much higher price than other areas of Sandbox.
Competition
Animoca Brands competes with companies like Meta, Microsoft and Epic Games that are building their own versions of metaverses. Unlike these companies, Animoca Brands is building open metaverse that will not be controlled by the any asset holders of the platform including Animoca Brands. Metaverse is driven by network effects and social graph, and could be a winner-takes-all-market with only one or two metaverses splitting all users between them. Thus, the companies that attract users now to build network effects can ramp-up faster in the future
Animoca Brands also competes with other blockchain and non-blockchain game developers and publishing companies. For instance, its virtual world games Sandbox (owned) and Decentraland (invested) compete with popular games like Roblox, Minecraft and Fortnite. 
As a VC it faces competition from  other VC firms. Animoca Brands started investing in NFT-related businesses before many other VC firms and got in early at cheaper valuations into companies valued at billions of dollars today. VC firms such as A16Z and Tiger Global are coming in late and at higher valuations in the same companies now.
Future/TAM Expansion
The NFT ecosystem is at very early stages in its evolution. Animoca Brand's big bet has a few tailwinds that support it.
Gamers are the early adopters of NFTs, and game-based NFTs were ~20% ($5B) of all NFTs sold in 2021. The gaming market continues to grow steadily and is expected to reach $340B in 2027 from $200B in 2021. Virtual world games such as Roblox (MAU: 150M), Minecraft (141M), and Fortnite (270M) continue to gain momentum. NFTs can unlock additional revenue models for game makers such as the larger ticket size of digital assets, transaction fee, and price appreciation of digital assets. 
Large brands across categories are showing interest in the metaverse. Gucci created an art installation inside Roblox titled Gucci Garden, in 2021. In February 2022, JPMorgan Chase launched Onyx, a blockchain-based platform for wholesale payment transactions, and also launched an Onyx Lounge in Decentraland (a blockchain-based game) where players can learn more about blockchain. The global metaverse revenue opportunity comprising games, hardware, social and live events is expected to reach $800B in 2024.
Risks
Unlike other VCs with diversified investments in crypto, Animoca Brands is heavily indexed on NFTs and metaverse. Thus, any headwinds to NFT ecosystem impacts its returns. 
NFTs have an uncertain regulatory environment that can impact mass adoption. The US SEC recently started an investigation to check if NFTs are used to raise money like traditional securities. While SEC doesn't regulate NFTs like securities, it has hinted that it could be be a possibility. It is also possible that some or all marketplaces trading these NFTs will be considered as security exchanges. Such developments can add significant compliance burden on NFT platforms and slow down their growth.
NFTs are often associated with price speculation and volatility. After a rapid rise in NFT sales in 2021, the sales in 2022 have been unpredictable. The average weekly NFT sales in March were $485,000, compared to the $1M average weekly sales just 5 months back in November 2021. This volatility can create barrier in adoption of NFTs beyond early adopters. 
Licensing/IP driven games add risk to the sustainability of games by Animoca Brands. Recently Animoca Brands could not renew its agreement with F1 and had to shut down F1 Delta Time game. It transferred the rights of NFT owners to another racing game, but such issues can come up again in the future.